DITCH THE DOG COLLAR IF YOUR DOG IS ONE OF THESE:
1. Puppies - They don't know how to behave when leashed.
They will pull, get tangled up, and even tumble around hurting their fragile bodies, especially their necks
2. Flat Faced Breeds - It's harder for them to breathe.
Brachycephalic dogs like pugs, French bulldogs, and Boston terriers have a harder time breathing when they're held back around their necks.
3. Heavy Pullers - Will pull against their leash with all their might.
The worst heavy pullers will continue to pull even when they're already on the verge of choking!
4. Senior or Injured Dogs - They need extra support.
It's important to distribute the pulling pressure across a larger part of their bodies instead of only their necks.
5. Escape Artists - Can wiggle their way into harm.
Dogs with slender bodies are remarkably talented in wiggling out of their collars, making it easier for them to come across harm's way.
Harnesses are a great substitute

and offers some incredibly important benefits over collars
Better distribution of pressure
Less neck related Injuries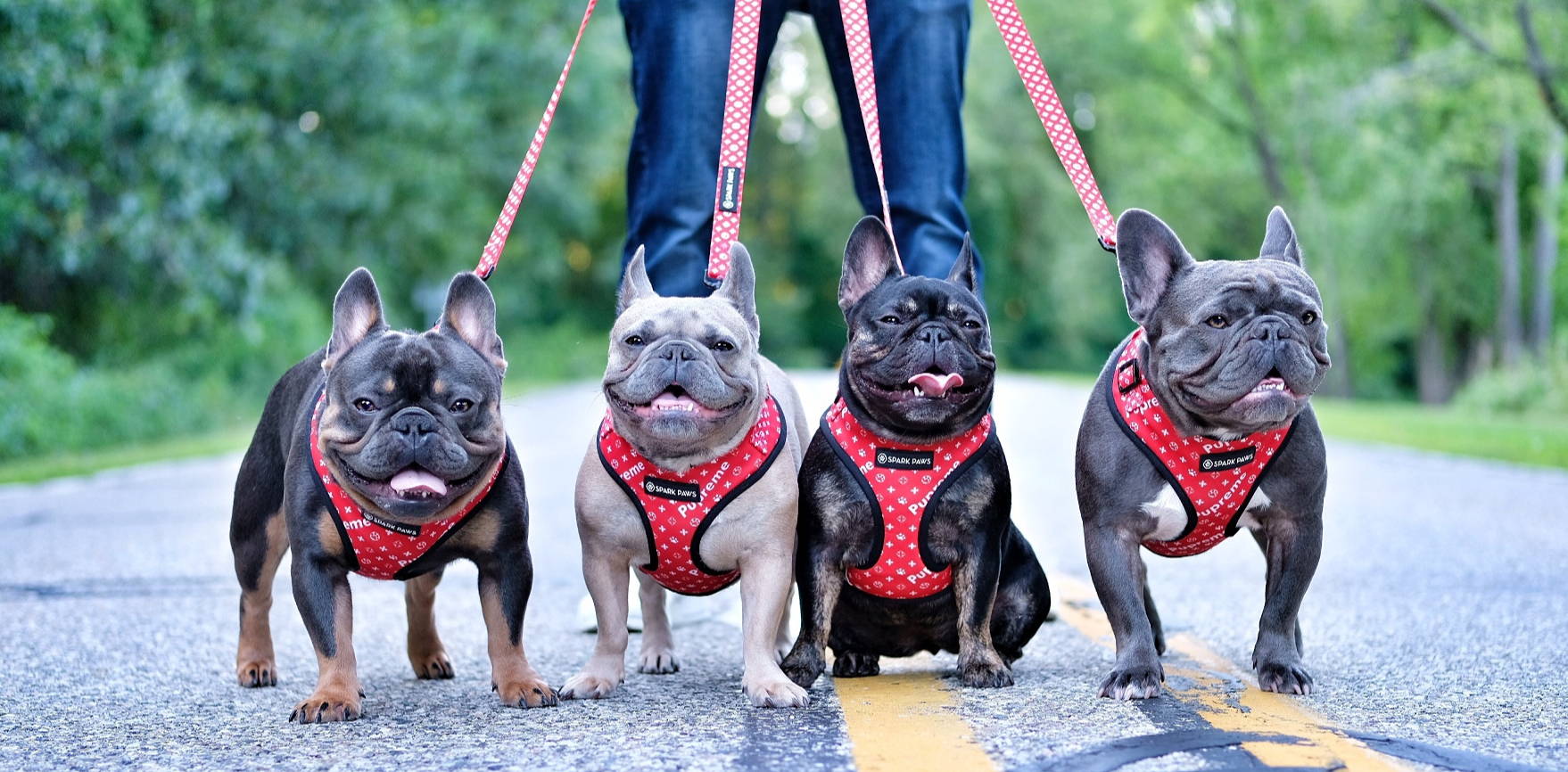 SPARK PAWS harnesses ensure that your dog is protected and comfortable.

All SPARK PAWS harnesses are made with breathable mesh material and come with reflective straps to increase safety and visibility for every adventure.
The Metal D ring connector and 4 point ABS grade buckle are sturdy and durable to guarantee long lasting wear.
The neck and chest straps are 100% fully adjustable to ensure the best fit for every dog!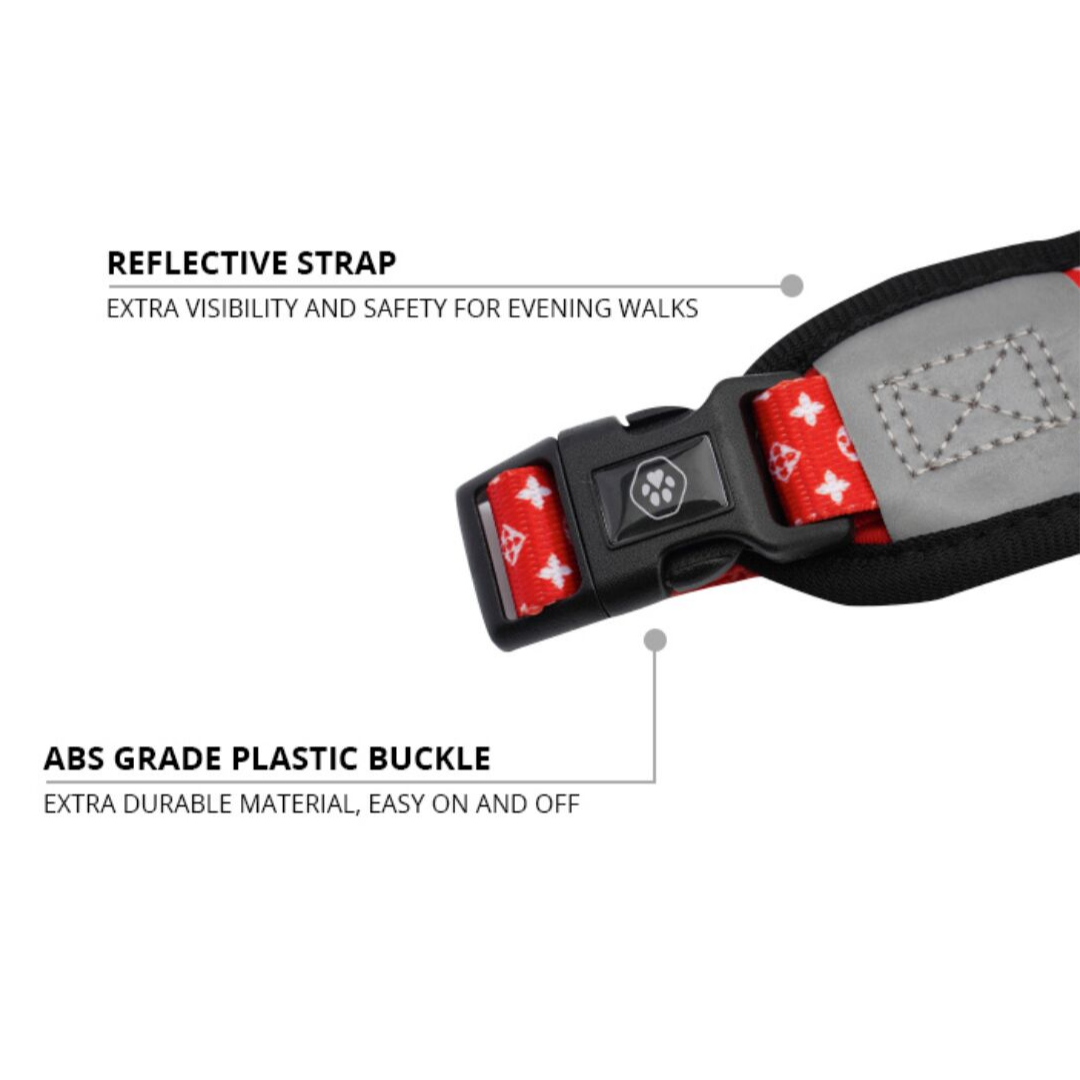 Try our harnesses

TODAY

and SAVE 20%!

Limited time only!

Offer ends

in:



See what other dog owners are saying!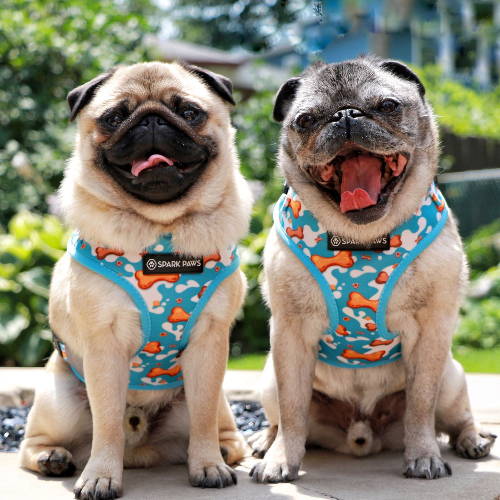 — Tracey S. ★★★★★
"Love these harnesses! The fit is bang on, the quality of the fabric is great and sturdy and colours are so vibrant. I definitely feel like it's safer walking my dogs in these harnesses than collars"
— Mona F. ★★★★★
"A very comfortable harness with padding. It's also adjustable which makes it fit pawfectly. Last but not least, super cool design!"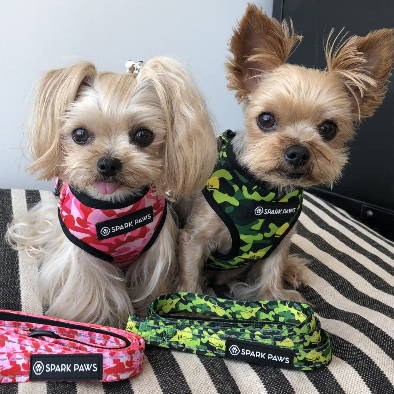 — Estelle C. ★★★★★
"My dogs are only 4lbs, so sometimes it's hard to find harnesses that fit them, but we were so happy with these SPARK PAWS harnesses because it has adjusters on the waist and neck. We were able to tighten it so that it fits them perfectly! The material feels soft, cushioned, and breathable!
More than 10,000 happy dogs and pawrents around the world.
We will gladly help you with a refund or exchange request within 14 days of delivery.

100% Safe and Secure Checkout
Shop with confidence when using Paypal and all major Credit Cards.
We ship worldwide! Free shipping on orders over $35.

Limited time only!

Offer ends

in: